Affichrom' : tailor-made affinity chromatography columns

Affinity chromatography is undoubtedly the most potent way to separate one active compound from its environment. Compared to a multi-step process, one unique capture step allows to reduce time and costs, along with decreasing the risks in the process scale-up. With Affichrom', Affilogic proposes the development of tailor-made affinity chromatography columns for purification of biologics such as recombinant proteins, blood products, vaccines, particles and antibody fragments. We can propose to our partners an end-to-end approach from target to column.

The generation of Nanofitins® consists in identifying the best affinity ligands amongst vast proprietary libraries of variants. Nanofitins are selected for (i) specificity to capture only product of interest and ensure high purity in eluted fraction, (ii) appropriate affinity to allow elution under target-compatible conditions and (iii) stability for a conserved performance after multiple column regenerations. Affilogic has designed Nanofitins® against 100+ targets to date, including:
Peptides, proteins, antibodies, glycoconjugates…
Complex entities: virus-like particles, enveloped viruses, adeno-associated viruses, bacteria, whole cells…
Purification performances
Small-scale columns are tested to evaluate binding and separation performances in the conditions defined with the partner. Such Affichrom' columns are then sent for evaluation, to confirm the performances.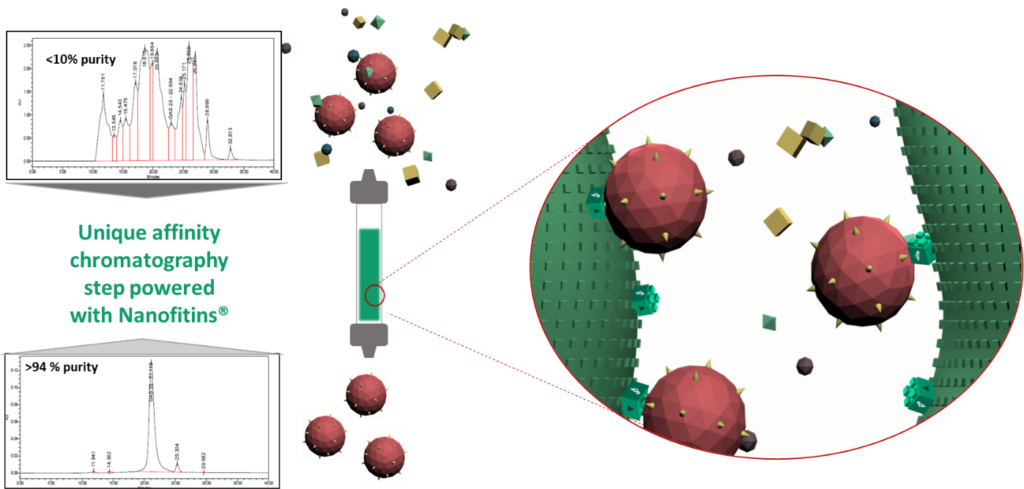 We repeatedly demonstrated with our Pharma partners that the number of downstream purification steps can be drastically reduced in a real-life industrial production process centered on affinity purification, providing higher overall purity and even up to doubling final yield. Affichrom' columns consistently show highly reproducible results after dozens of runs with no detectable leaching of the Nanofitins®.
Scale-up and commercialization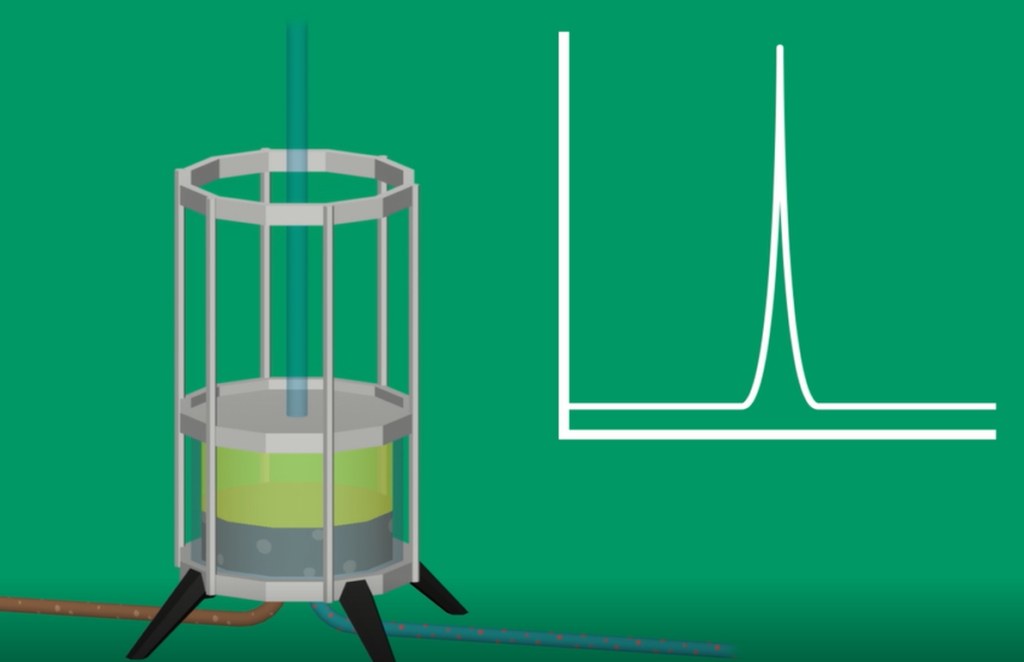 After successful evaluation of the small-scale Affichrom' columns by the partner and lead candidate selection, further development can be proposed in partnership with renowned commercial-grade resin suppliers. These suppliers can guarantee resin qualification for use in GMP-compliant conditions, scale-up, process transfer and ready-to-use commercial-grade resin supply.